Dos and Don'ts For First Time Home Buyers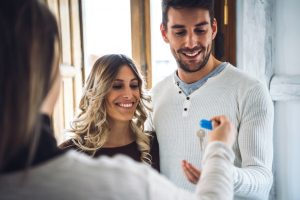 Buying a new house can be incredibly exciting — especially if you've never done it before. Approximately 32% of people looking to buy new homes are first time buyers. And as many of those buyers find out (the hard way), it's easy to make mistakes when picking out a property. Before you even begin to look at available houses on the market, you should familiarize yourself with these dos and don'ts. That way, you can avoid unnecessary heartbreak, keep costs low, and make informed decisions.
Do…
Keep needs in mind: It's easy to be taken in by some nice staging and beautiful landscaping. But those aesthetic components can sometimes hide the functional aspects of a home. Do you really think the layout will work for you, or are you merely being drawn to all the natural lighting and attractive decor? It would certainly be nice to have marble countertops and stainless steel appliances, but what do you actually need to be happy in a home? Before you go house hunting, be sure to make a list of your must-haves and refer back to that list each time you look at a property.
Research the neighborhood: Not only will you need to make a list of your non-negotiables, but you'll also need to research the neighborhood in which each home is situated. A property may look great, but if it's in a neighborhood you hate, it won't be your forever home. Ask your agent for their input and conduct some research on your own time into each neighborhood you visit. Even better, start this process before you start going to open houses and decide which neighborhoods you'd ideally like to live in.
Work with a reputable real estate agent: Simply put, most people need help buying a home. As first time home buyers, you might be keen to use the internet to your advantage and to take a DIY approach. Unfortunately, that may not always work out in your favor. Working with an agent gives you an edge in almost every way. You'll gain insight into the details of the property and will have a knowledgeable individual by your side when it comes time to make an offer. You'll be in a better position to protect yourselves financially, too.
Don't…
Fall in love with the first house you see: Given all the excitement that comes along with house hunting and the pressure you might be putting on yourself to find The One, it's understandable that some first time home buyers would be totally taken with the first home they look at. But you'll still need to look at other properties to get a sense of what's out there. Otherwise, you could end up making a huge mistake you'll regret later on..
Look at homes without talking to a mortgage lender: You might be so eager to start this process that you're spending all your time looking at listings and driving around to find open houses. But you might be skipping a critical step. Not only can this cause you to fall in love with a home you're not ready to buy, but it might even cause you to fall in love with a home you could never afford. That's why it's a good idea for first time home buyers to talk to their mortgage lender first. This will give you a clearer idea of how much you'll be able to spend before you ever view any properties.
Skip the home inspection: Some first time home buyers will do anything to stand out to a seller — even if it's to their own detriment. You might believe you'll want to buy a specific home no matter what, but a home inspection could reveal major problems that might save you money or force you to walk away. Even if you're convinced the home is in perfect condition and nothing will convince you to look elsewhere, you should never skip the home inspection. The mere peace of mind it provides will be well worth it.
Need help buying your first home? We're here for you. For more information, please contact us today.